When "trotting out the toddler" fails…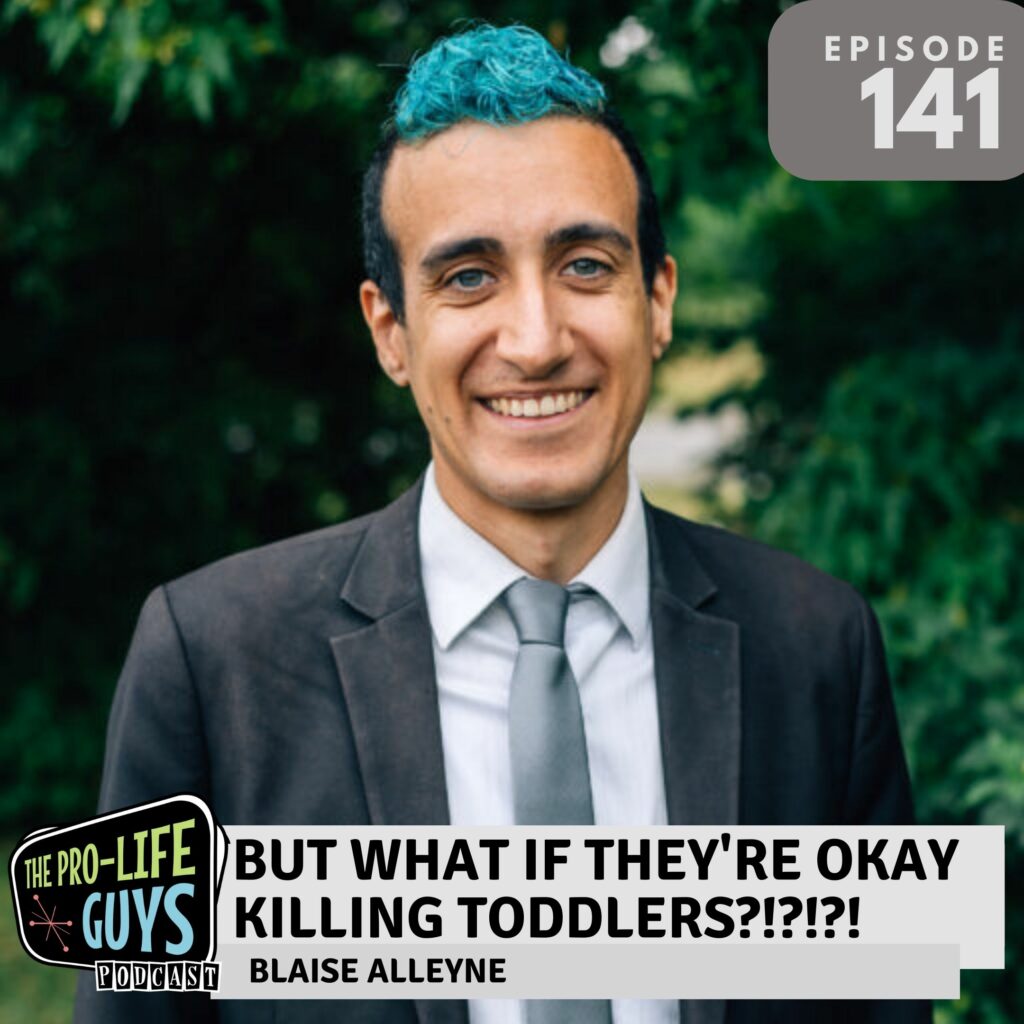 Conversations about abortion often include analogies in which pro-life advocates "trot out the toddler", challenging the principle that we can alleviate one person's pain or suffering by killing another human being by asking if we would respond similarly if the situation involved a born human, rather than a pre-born human.
But what happens when they believe you could kill a born child too?!?!?
In today's episode Cam is joined by Blaise Alleyne, co-author of "A Guide to Discussing Assisted Suicide", to discuss how to navigate conversations where trotting out the toddler doesn't go the way you anticipate.
For more PLG podcast content go to: www.prolifeguys.com
Subscribe to the PLG podcast YouTube Channel at: www.youtube.com/@TheProLifeGuysPodcast. By subscribing to the channel, not only do you increase the likelihood of this, and other PLG content, coming up in pro-lifers' suggested videos, but also helps high profile potential guests appreciate the size of the PLG audience.
Buy PLG podcast merch at: https://prolifeguys.com/shop/. Pro-lifers need to know that they're not alone, so by wearing PLG merch, not only do you support the PLG show, but also share you're pro-life stance and conviction, encouraging others to do so along the way.
Become a financial partner by signing up at: https://prolifeguys.com/donate/. All of your support goes directly towards more pro-life training content and putting more pro-life boots on the ground in communities across Canada.
---