Pro-Life Student Denied Justice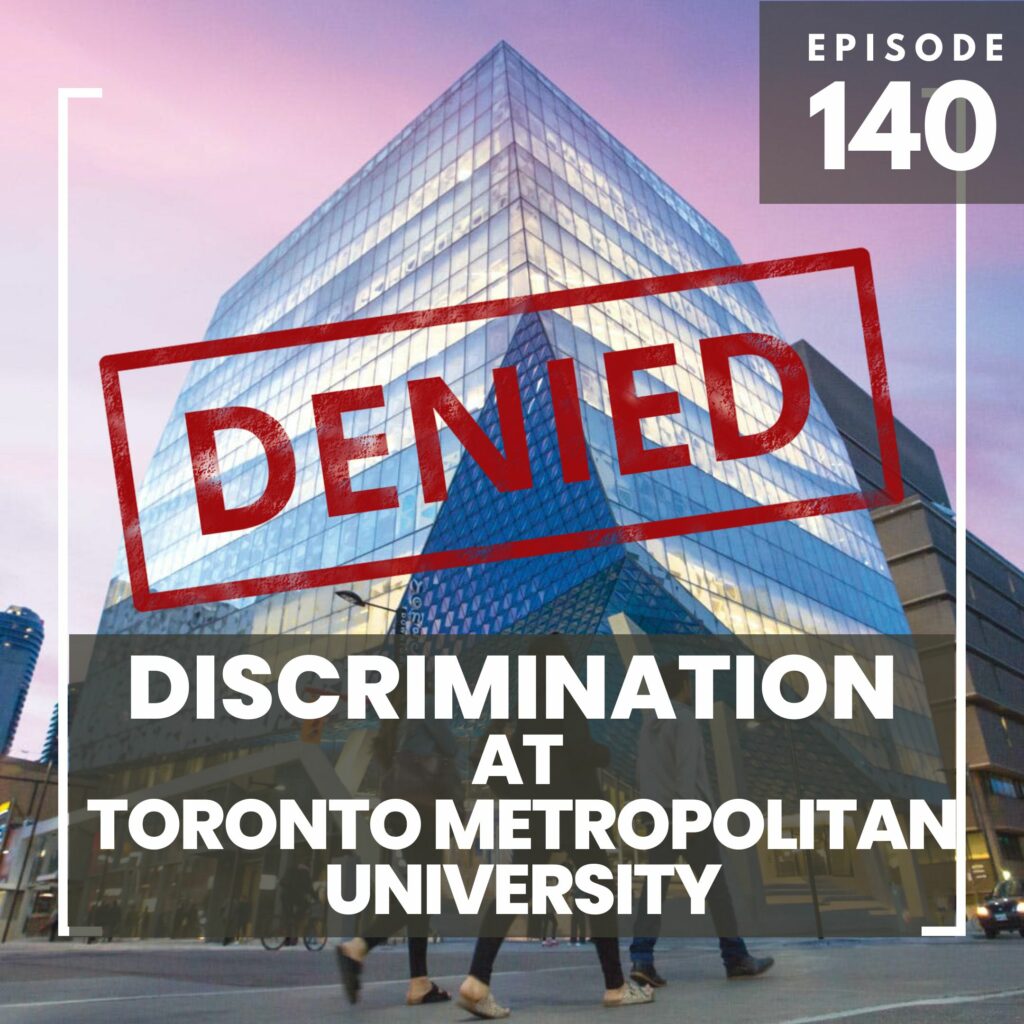 Help Talia Battista fight for justice at Toronto Metropolitan University by partnering here: www.lifefunder.com/talia
In today's episode, Cam is joined by Talia Battista, a pro-life student who has endured the most heart-wrenching discrimination at the hands of Toronto Metropolitan University (formerly Ryerson University), to talk about her recent win at the Ontario Human Rights Commission and how YOU can be involved in helping Talia find legal justice.
Talia was not only brutally denied the opportunity to participate in a number of community and cultural groups on campus because of her pro-life conviction, but literally denied the opportunity to participate in a trauma healing program because of concerns her pro-life activity on campus (not in anyway related or connected with the program!) would harm other trauma healing participants. Talia has had an ongoing administrative and legal challenge to try and ensure the discriminations she has faced will not only be resolved, but eliminated for future students as well.
Please join Cam in contributing towards Talia's legal fundraiser here (www.lifefunder.com/talia) so that she can continue her fight for justice at Toronto Metropolitan University.
Subscribe to the PLG podcast YouTube Channel at: www.youtube.com/@TheProLifeGuysPodcast. By subscribing to the channel, not only do you increase the likelihood of this, and other PLG content, coming up in pro-lifers' suggested videos, but also helps high profile potential guests appreciate the size of the PLG audience.
Buy PLG podcast merch at: https://prolifeguys.com/shop/. Pro-lifers need to know that they're not alone, so by wearing PLG merch, not only do you support the PLG show, but also share you're pro-life stance and conviction, encouraging others to do so along the way.
Become a financial partner by signing up at: https://prolifeguys.com/donate/. All of your support goes directly towards more pro-life training content and putting more pro-life boots on the ground in communities across Canada.
---