Keturah Dumaine – CCBR's Newest Speaker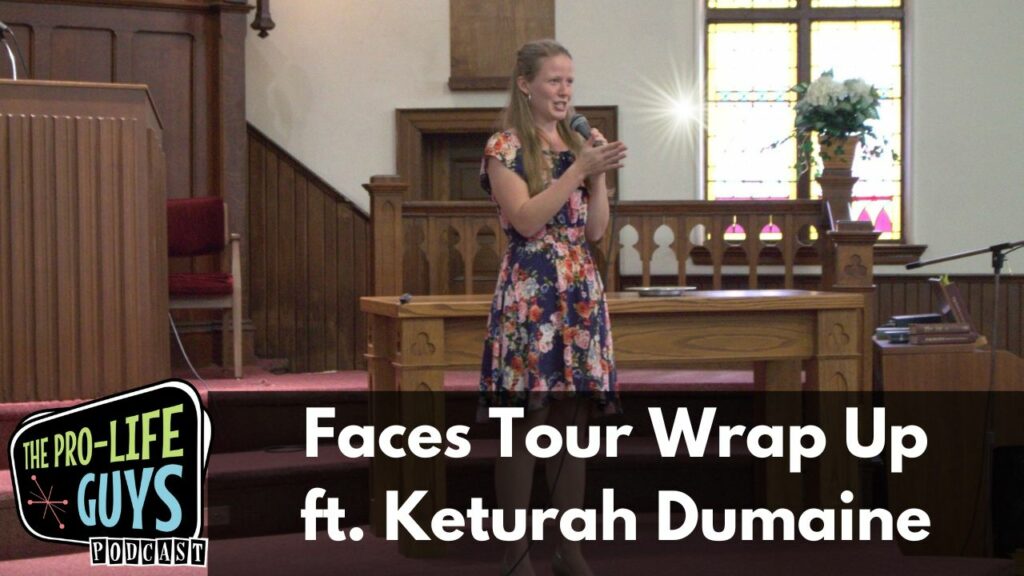 Keturah Dumaine growth as a speaker has been astronomical over the last year. I (Cam) first heard Keturah present in March of 2023 as someone who was relatively new to the realm of public speaking, yet even at that time it was clear that she had what was necessary to be an incredibly engaging and empowering speaker. She spoke with conviction and eloquence, drawing tears from CCBR's speaker development panel, while clearly and concisely conveying the simple principles of the pro-life worldview.
As one of the core speakers of CCBR's summer Faces of Abortion tour which traveled across eastern Canada, Keturah launched herself onto the national stage for pro-life speakers, and in today's episode, Cam sits down with her to talk about her journey, both literally across Canada this summer and metaphorically in becoming a high profile speaker now hotly sought after.
Keturah shares her favourite moments of the tour, including doing outreach with staff and interns in all of the Atlantic provinces, stories of some of the incredible local volunteers and leads she met along her travels, and how her experience has been adding public speaking to her already impressive skill set.
If you have questions, suggestions, or any other comments, connect with Cam at email@prolifeguys.com, or else by connecting on any of our social media platforms. Cam is always excited to hear from followers of the show, and is always looking for fresh guests and ideas to tackle as a part of The Pro-Life Guy's Podcast.
Don't forget to subscribe to the PLG Podcast YouTube channel to help boost our profile there and help Cam secure higher and higher profile guests on the show!
Also, check out CCBR's new line of swag so that you can rep the pro-life movement wherever you are: https://www.endthekilling.ca/product-category/pro-life-apparel/
Finally, for PLG Podcast specific merch, check out our store here: https://prolifeguys.com/shop/
---