PLG, Podcast, The Fundamentals
Just Fix the Problems and Abortion Goes Away…Right???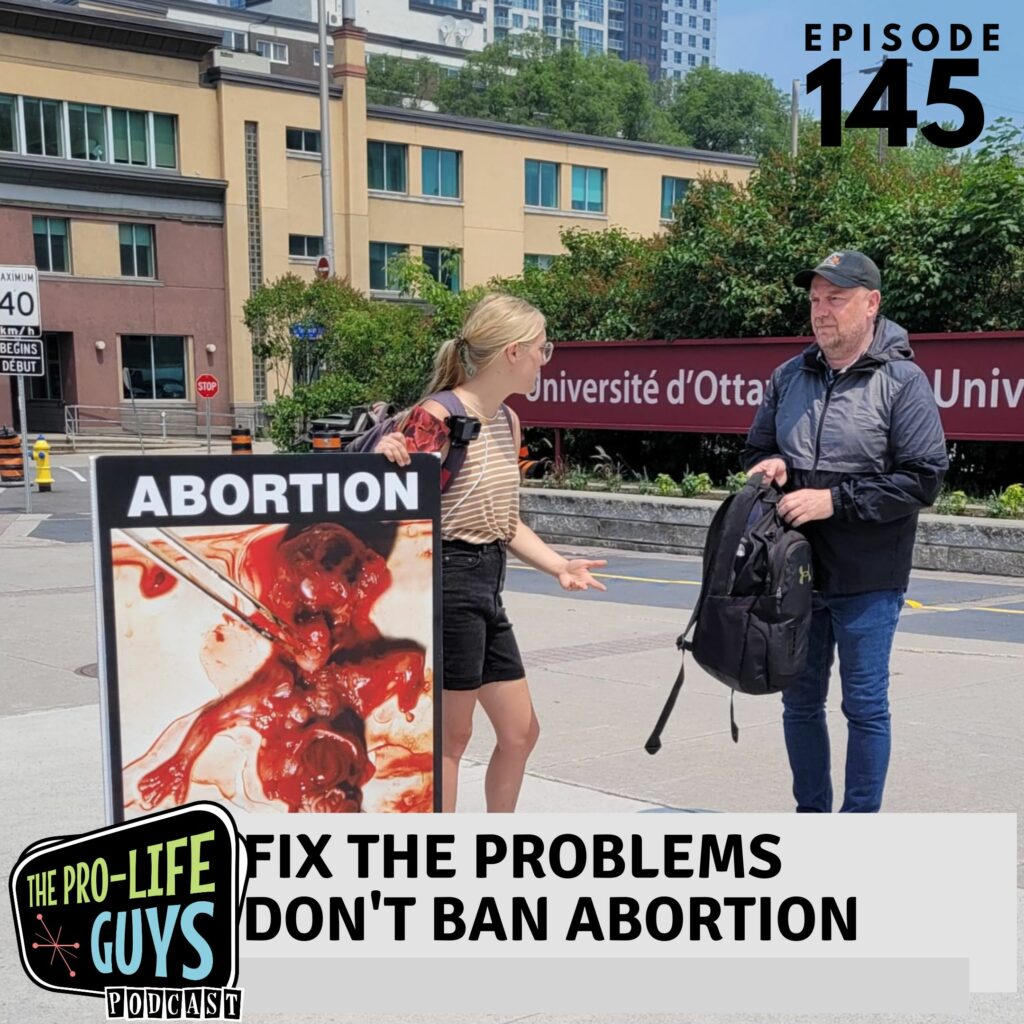 Pro-life activists are often confronted on street corners and door-steps with questions about why we don't start by fixing social problems such as foster care, teen pregnancies, and legal challenges parents are faced with, rather than focusing on preventing abortions.
While this approach makes sense at the surface level, in today's episode, Cam talks through a number of reasons why this is not only unrealistic, but also inherently flawed thinking.
YES, pro-lifers absolutely need to put their money where their mouths are, leading the charge in resolving the challenging circumstances so many parents around the world are faced with. Yet just like in every other social crisis, it will necessarily require a massive overhaul in public opinion for the solutions to ever match the need. Enter proactive social engagement through the educational arm of the pro-life movement.
Education is vital, not only in awakening and mobilizing pro-lifers to contribute towards the solutions necessary to address the wide array of problems parents are faced with, but even more importantly to demonstrate to those who suggest abortion, the direct and intentional killing of an innocent girl or boy, that we must begin investing our time, treasure, and talent in solutions which avoid the intentional destruction of human life. Finally, and most importantly, we must reach mothers and fathers contemplating abortion with the truth that abortion kills an innocent human, and that we are far from having perfect solutions in place, we must approach these crisis' in the same way that we approach crisis' involving born children, with the best we can possibly offer; not by killing the child involved.
---