Cameron Côté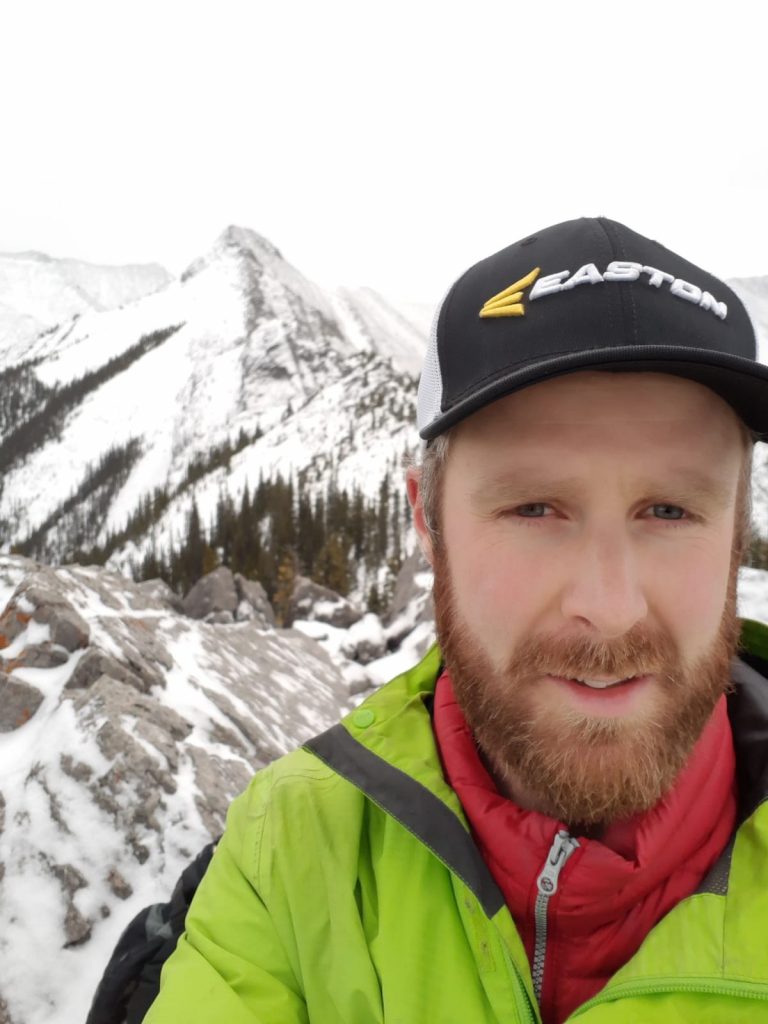 When he realized that being a professional mountain climber wasn't actually a real job, Cam cried for a week. Then he decided to become a professional pro-life activist, a mission which has seen him travel throughout North America talking to thousands of people on street corners, doorsteps, classrooms, and auditoriums about abortion and how all members of the human family must receive human rights.
Since graduating with a Bachelor of Science in Biology from the University of Victoria in 2013 (yes, Cam continues to claim that he's only 31 despite the fact that his full head of grey hair and his complete ignorance of social media clearly indicate otherwise) he has had approximately 10,000 conversations with complete strangers about abortion through his work with CCBR, the parent organization for The Pro-Life Guys Podcast. Through these conversations, and through working with staff, interns, and volunteers with pro-life organizations from around the world, Cam's infamy (more his beard than him, actually), has grown, and seen him featured at conferences and news outlets nation-wide.
There's hardly an argument he hasn't heard, there's hardly a Canadian community he hasn't done activism in, and he's excited to bring the lessons he's learned to this podcast to help you avoid the mistakes that he's made, and ensure that you can change minds, save lives, and be a part of transforming our culture.
Passions/Hobbies: Islay scotch, aged cheese, The Emperor's New Groove, Stan Rogers, baseball, books that smell good.
Cameron has been involved in equipping pro-life individuals and groups from around the world, including campus, community, and national pro-life organizations in Canada, the USA, and England. He has been the keynote speaker at dozens of galas and banquets, as well as being featured as a speaker at LifeCanada's 2019 National Pro-Life Conference and the Virtual Catholic Apologetics Conference in 2020 hosted by Matt Fradd and Pints with Aquinas. He has served on the board of directors for local, regional, and national pro-life groups across Canada, and loves speaking to audiences at high schools, universities, churches, and pro-life groups regarding his experience in the pro-life movement and how more people can have minds changing and life saving conversations about abortion.
To book Cam to speak to your group, please contact us here.
Speaking Endorsements
On behalf of Holy Trinity CWL, North Shore Pro-life Association and Saint Thomas Aquinas Parent Association, I'd like to thank Cam Côté of The Pro-Life Guys Podcast for his wonderful pro-life conversation tools presentation and the skills he shared with our groups. We look forward to other opportunities to engage more people to transform their life to become Pro-life ambassadors.

– Rosalia, CWL President, Holy Trinity Catholic Church, North Vancouver, BC
Cam Côté of The Pro-Life Guys Podcast gave our parish a clear and practical pro-life presentation. In it, a useful technique was acquired that can be applied in a conversation trying to help someone realize the realities of abortion. The beauty of this technique is it begins with starting the conversation where people are at, using their own reasoning, rather than trying to move them to a place where they're not ready or prepared to go yet. It's a three-step process of conversation that allows the other, who's hearts you would like to change, see the realities of abortion through another lens, thereby planting a seed that may grow to a fuller understanding of the realities of abortion. I strongly recommend inviting Cam Côté to share this technique with your group, in the hopes that more people will become future pro-life ambassadors and together hearts and minds will be changed.

– Sonya Scaglione, member of St Helen's Catholic Church and CWL and a member of Vancouver Life Soldiers
Cam does an amazing job of being both relatable and professional. His vast knowledge of the pro-life movement and surrounding issues is displayed very well in his speaking. Cam came to speak to our interns and they came away with some practical knowledge of how to use science to speak about abortion.

– Caroline Smith, Event Planner at Protect Life Michigan
On behalf of the Grade 11 class at Mount Cheam Christian School, we would like to thank Cam Cote and his team (Quiana, Brittany and Michael) for coming to our school. Cam's presentation was engaging and informative. Although the images he shared were horrific, all students recognized that viewing the images was an important element in becoming emotionally attached to the victims for which they would be striving. During the course of the morning, Cam's presentation was interspersed with blocks of practice time during which the team members worked in small groups with the students to practice the skills necessary for initiating and holding the pro-life conversation. The highlight of the day was going out into the community and observing these skills in action. It was especially rewarding to observe how effective the skills are in building a connection with people and finding a common ground from which to launch the conversation. Despite the cold weather conditions, the positive conversations motivated the students to continue going from door to door. May the presentation and conversations be blessed and be to the benefit of many unborn children.

– Christina Kooij and Ron Neels, Mt. Cheam Christian School