Biking for Babies | ft. Nikki Biese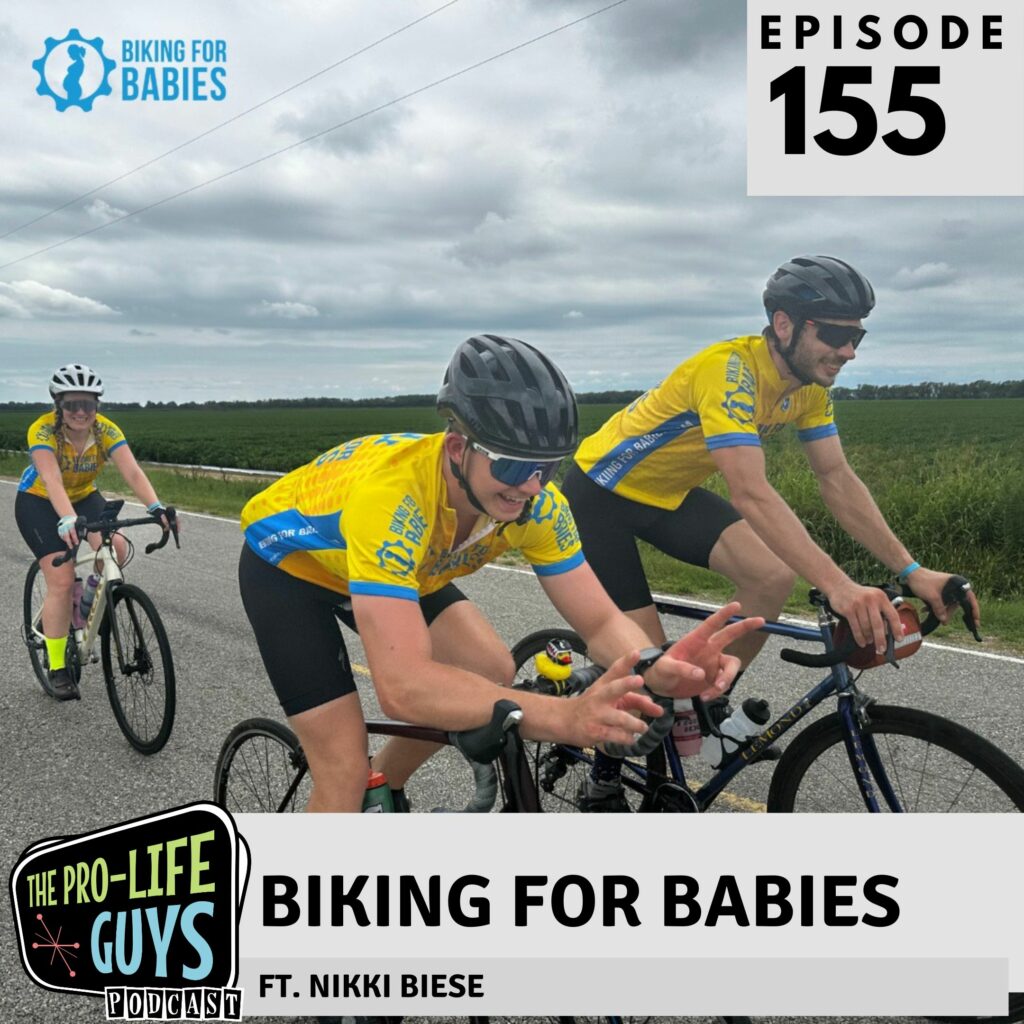 Biking for Babies is a national nonprofit that proclaims the dignity of every human life by uniting cycling with the formation of young adults into missionary disciples of Jesus Christ. They facilitate an encounter between our young adult missionaries and the Gospel of Life which equips them with the knowledge of their foundational identity as God's beloved. As they experience the joy of this Gospel, their missionaries are called to a radical gift of self in support of pregnant mothers in unplanned, difficult and at-risk pregnancies. Their missionaries are renewing the culture of life by first undergoing conversion of heart and then bringing the love of Christ to the world. These rider and support crew missionaries share life-saving stories from pregnancy resource centers in order to raise awareness of and financial support for these centers.
The adventure of Biking for Babies culminates in a six-day National Ride (July 7-14, 2024) that spans over 5,000 miles across the nation with starting points in New York, Alabama, Wisconsin, Ohio, Kansas, Minnesota, and Michigan. In their 14 years, Biking for Babies has formed over 216 young people and raised over $1.6 million for 127 pregnancy centers and maternity homes across the United States! They are looking for 100 young adult (18-39 years old) rider and support crew missionaries to join us in 2024. Applications are open until March 1, 2024.
Apply at www.bikingforbabies.com/join.
Follow Biking for Babies at
www.facebook.com/bikingforbabies
www.instagram.com/bikingforbabies
Pregnancy Centers and Maternity Homes www.bikingforbabies.com/prc-partners
Day In the Life Support Crew Rider
To get some sweet ETK swag, click here!
For the classic PLG Podcast merch, click here!
If you have questions, suggestions, comments, or anything else you want to send Cam's way, email him at email@prolifeguys.com
---